Leisure & Surroundings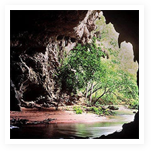 Caves and Volcanism Centre
Roughly 10 minutes by foot and 3 minutes drive from Casa da Piedade, The visit to the caves is very well organized, lasting about 30 minutes under the direction of specialized guides.
The visit is very interesting because the monotony from the repetition of scenery that hardly changes has been overcome by the creation of a route that is mysterious, suitably lighted, having a well-chosen musical background and special magically architected lighting. All this combines with the telluric imagination regarding the Centre of the Earth...
---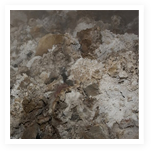 Rota da Cal & Museum Centre
Natural and cultural heritage. Placed at Sítio dos Lameiros, Municipality of São Vicente, this centre encloses an area close to 12 000 m2 where, besides its local landscape beauty, we find two limestone quarries, a lime kiln and other constructions used to support farming and cattle-raising, such as haylofts, cultivation fields and levadas (water channels), very typical of Madeira's landscape.
---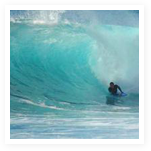 Surf & Bodyboard
The northern coast sea is characterized and known to be more restless than the sea on the south coast, making the Bay of Juncos perfect for this practice.
Here you can find a beach complex with large number of infrastructure and support to water sports as well as a solarium and a pleasant promenade.
---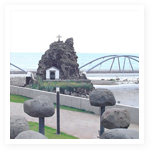 Urban Park
The Urban Park has shops like a bakery, cafes, craft shops, among others. The two banks of the main water stream are connected by a wooden bridge, which allows the connection to the old footpath. One of the most beautiful images of the new space is that of "islets" accompanying the riverside garden. The Urban Park and self-silo include a garden, walking, a sports center, a playground, shops and cafes.
---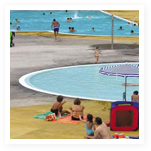 Bathing Complex of Ponta Delgada
Comprises an area of approximately 8,800 m2. There is a pool for adults and a children's pool, both fed by salt water surrounded by a large sunbathing area with various infrastructure support, such as showers, bar and CPR. It is a place of leisure and development of maritime activities, a place characterized by natural beauty situated north of the island near the coast, in the parish of Ponta Delgada, municipality of São Vicente. representing a quality project that falls within the framework of rehabilitation of the entire coastline of the north coast.
---